Chattel Mortgage - Equipment Finance Loan
While you may specifically be interested in a Chattel Mortgage, Jade also provides other finance products. Use our comparison calculator to derive repayment estimates across our loan portfolio to see which best suits your requirements. For a confirmed quote on your equipment finance, please contact us on 1300 000 003.
Compare Our Chattel Mortgage Rates
with Our Other Finance Products
Why Use Jade Equipment Loans?
Cheap equipment loan interest rates
With our superior negotiating skills, our strong bargaining power across multiple lenders and our determination to deliver the best deals for our customers. We work in your best interests to get you the best rates.
Using Jade is the right decision
We prioritise your interests, not shareholders or financial targets. As an established Australian-owned company, we bring extensive expertise to provide practical financial solutions for businesses of all sizes. Our licensed consultants are dedicated professionals who guide you through the loan process, empowering you with information and excellent deals. We believe credit should enhance, not burden, your business, ensuring every loan offer is a beneficial solution for your success.
A company that delivers
Whatever industry you operate in, whatever equipment, plant and machinery you need to run your business, Jade can assist with finance. We have expertise in Truck and trailer, Earthmoving, Mining, Civil, Commercial Marine, IT and computers, Office, Medical Finance, Manufacturing, Industrial Plant and many more.
Request Quote
A Flexible Equipment Financing Option by Jade Equipment Finance
Jade Equipment Finance offers Chattel Mortgage facilities as a flexible and workable commercial loan solution for businesses of all sizes to purchase or refinance equipment.
The lender provides financing to the business to purchase the equipment, referred to as the 'chattel', and holds a 'mortgage' over that equipment until the loan is finalised. The security interest is registered by the lender with the Personal Property Security Register until the loan is finalised.
The business/borrower takes ownership of the equipment once the purchase is made and the loan agreement is signed and makes monthly repayments.
Finalising a Chattel Mortgage
When you have paid the final monthly repayment, if you have elected to include a balloon in your loan structure, then it is due to be paid.
When the balloon has been paid, the lender releases the 'mortgage' and security interest as registered with PPSR.
To conserve cash flow, the residual may be re-financed through Jade Equipment Finance via another Chattel Mortgage, equipment lease financing, Commercial Hire Purchase or unsecured business loan.
Your Jade Equipment Finance Consultant is readily available to explain equipment Chattel Mortgage for you. However, we advise all clients to consult with their own accountant or financial advisor for specific direction in regard to their business.
Chattel Mortgage is available for equipment purchases across a wide range of industries, for businesses of all sizes.
Speak with a Jade Consultant to discuss a Chattel Mortgage for your proposed equipment purchase. Call 1300 000 003.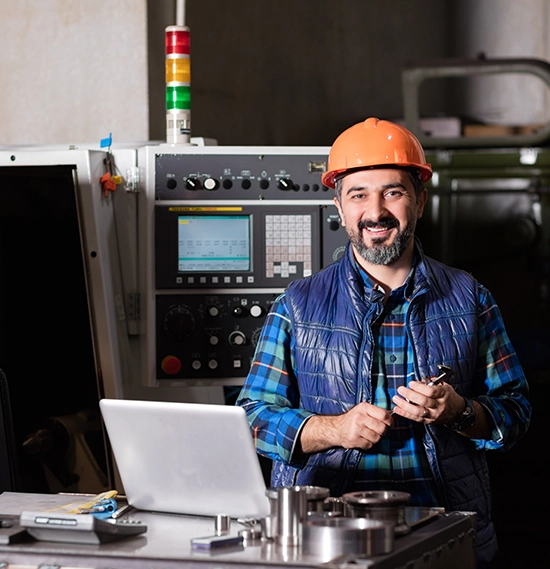 Chattel Mortgage
Key Features
All Chattel Mortgages feature the Jade trademark best interest rates.
Extremely suited to businesses that implement a cash accounting system.
Fixed equipment finance interest rates for the duration of the loan
Fixed monthly repayments for the term of the loan. Your Jade Equipment Finance consultant will work with you to negotiate the best option for your cash flow, normally from 24 months/2 years through to 5 years or 60 months.
No deposit is required by the lender, however, paying a deposit will reduce the overall loan amount and hence lower the monthly repayments.
A fixed balloon amount is payable when all monthly repayments are finalised. This is set in discussions between yourself and your Jade consultant and can be either a percentage of the total purchase price of the equipment or a fixed dollar value. Note you can choose not to have a balloon.
The larger the residual, the lower the monthly repayments. The value of the equipment at the time the residual will be due, ie in 4-5 years, should be taken into consideration.
The residual/balloon is established when the loan agreement is negotiated and fixed.
The total amount of GST on the equipment price may be claimed on the ensuing Business Activity Statement.
Depreciation on the equipment is accounted as a tax deduction at the end of the financial year.
On paying the final monthly repayment, the residual is to be paid to finalise the loan.
Residual may be re-financed.
Lender
Loan Product
Interest Rates From
Monthly Repayment
Jade
Equipment Finance

6.70%

Fixed Rate
$

589.80

MONTHLY
Jade
Business Loans - Unsecured

14.95%

Fixed Rate
$

712.91

MONTHLY
Jade
Business Loans - Secured

6.85%

Fixed Rate
$

591.92

MONTHLY
Jade
Overdraft - Non Bank

14.95%

Fixed Rate
$

712.91

MONTHLY
Jade
Chattel Mortgage

6.85%

Fixed Rate
$

591.92

MONTHLY
Jade
Operating Leases

6.85%

Fixed Rate
$

591.92

MONTHLY
Jade

Equipment Finance

6.70%

Fixed Rate
$

589.80

MONTHLY

Jade

Business Loans - Unsecured

14.95%

Fixed Rate
$

712.91

MONTHLY

Jade

Business Loans - Secured

6.85%

Fixed Rate
$

591.92

MONTHLY

Jade

Overdraft - Non Bank

14.95%

Fixed Rate
$

712.91

MONTHLY

Jade

Chattel Mortgage

6.85%

Fixed Rate
$

591.92

MONTHLY

Jade

Operating Leases

6.85%

Fixed Rate
$

591.92

MONTHLY
We work harder to secure the best rates.
In order to provide the best experience, your details are saved on our secure server as you enter them.
Chattel Mortgage Equipment Finance FAQs
Due to its unusual name, Chattel Mortgage can attract some quizzical attention. But in reality, it is a very straightforward loan format and the most popular finance product across many categories of equipment. It suits many types of businesses and is flexible and versatile. Many banks simply refer to this type of loan as an Equipment Loan for simplicity. We know our customer like to know everything about their finance so we've addressed some specific topics in these FAQs. For more answers, just give us a call on 1300 000 003.
Yes in effect it is a secured loan. With a Chattel Mortgage, the lender accepts the equipment as security against the loan. The borrower repays the loan over the loan term in equal monthly instalments and repayments. If the borrower defaults on the loan and fails to meet their repayment schedule, the lender has the legal right to repossess the equipment. So the 'secured' reference is in relation to security for the lender. This type of loan format is quite a simple and universally accepted format across the finance industry. It provides lenders with assurance that the finance extended is secured. In some cases, an individual lender may not accept a piece of equipment as acceptable security for a Chattel Mortgage. This may occur in regards to some used equipment where the lender perceives the value or loan amount requested does not reflect the value in respect of the age/condition of the equipment.

Finance for equipment is available with Chattel Mortgage may be a suitable finance product for your requirements. Loans are available for all types of equipment loans. Chattel Mortgage is a versatile type of finance that can suit many business set-ups and sizes. It provides tax deductions through the depreciation of the equipment in line with ATO rulings which currently include IAWO and temporary full expensing. Deciding if it is the best type of finance for your business requires consideration of your business structure, financial objectives, accounting method and how your business approaches GST and balance sheet strategy. These issues are best discussed with your accountant.
This is one of the most commonly asked questions in regard to Chattel Mortgage. Chattel is a highly contemporary term that is used in financial documents and across the legal profession in a range of contracts and agreements. It simply refers to moveable property or belongings. Possessions or items that are not real property or real estate such as houses. The equipment being purchased is the actual Chattel, simple as that. It can also include trucks, vehicles and other business assets. The chattel is the equipment and the mortgage is the loan. Possibly as a result of the confusion that the name Chattel Mortgage can cause, many of the major banks now refer to Chattel Mortgage as Equipment Loan or Heavy Equipment Loan. If you are browsing a bank website for information on Chattel Mortgage and can't find it, look for Equipment Finance or Loan.

In relation to a Chattel Mortgage for the purchase of business equipment, the mortgage is simply the name for the loan. The lender is extending a mortgage or loan for the chattel being the equipment. In contemporary language, it may simply translate as Equipment Loan. The mortgage has the same connotation and financial meaning as a Home Loan Mortgage but is more commonly associated with or recognised in association with a home loan. But a home mortgage can be structured in more complex terms than an Equipment Chattel Mortgage. An Equipment Chattel Mortgage is a simple loan format: the lender uses the equipment as security for the money extended in the loan and the borrower repays the loan in equal monthly repayments over the fixed loan term. It is versatile enough to cover a wide range of equipment and many business structures.